OUR
MISSION
We create and implement strategic marketing solutions through trust, guidance and execution.
OUR
VALUES
We care for others. We pursue constant growth. We execute our plans.
Our team of diverse thinkers is highly communicative and collaborative, working together to make magic and move the needle.
We pride ourselves on being a creative team that supports each-other's personal and professional growth. We're always growing, always improving and always thinking!
The Total Package
Team Member Perks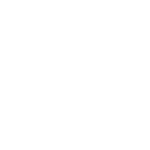 Marketing Account Manager
Social Media Coordinator
Front Desk Associate
Marketing Account Manager
A marketing account manager acts as the main client liaison and ensures that projects are on time, within budget and achieve the strategic brand objectives. This position helps plan, coordinate and implement marketing plans and oversees creative teams who are developing projects. In addition, this position is responsible for developing new opportunities for existing partners and clients. Marketing account managers must have strong product knowledge and interpersonal skills, as they will be interacting with clients. They also must be good at anticipating clients' needs and analyzing trends for future opportunities. Apply using the form below!
Technical Requirements:
Understands industry software such as Adobe Creative Cloud (Training can be provided)
Understands software such as SharpSpring, Campaign Monitor, MailChimp, SEM Rush, and HotJar (Training will be provided)
Understands social platforms such as Facebook, LinkedIn, Instagram, Twitter, YouTube and others
Understands Wrike & Google G-Suite tools such as Gmail, Google Drive, Google Calendar, Google Docs, Sheets, Slides, Analytics and Meet, Google My Business (Training will be provided)
Understands internal software and platforms such as DEXT, 8×8, Content Cal, MediaValet and more (Training will be provided)
Dedicates time to learn new softwares and platforms as they are implemented
General Requirements:
Follows production schedules and meeting deadlines for marketing projects.
Performs other related duties as assigned or requested depending on the needs of JCW and its clients.
Balances competing priorities and multiple projects while meeting strict deadlines.
Recommends updates and additions to all client projects.
Is proactive in the job, sees problems, issues or needs and works to address the issue through clear communication or problem-solving
Required to train or take training courses to improve knowledge of the job
Qualifications
Bachelor's (Preferred)
Marketing: 1 Year (Preferred)
Benefits:
401(k)
401(k) matching
Dental insurance
Health insurance
Life insurance
Vision insurance
Paid time off
Parental leave
Schedule:
Full-time, flexible schedule
Social Media Coordinator
Front Desk Associate
JCW Creative is always looking for creative minds to add to our exceptional team of thinkers. If you're the missing link, we can't wait to get to know you.
Learn more about what's happening at JCW Creative