Strategic Marketers. Brand Builders. Conversation Starters.
A Different Kind of Agency with a Different Kind of Purpose.
OUR MISSION
We create and implement strategic marketing solutions through trust, guidance and execution.
OUR VALUES
We care for others. We pursue constant growth. We execute our plans.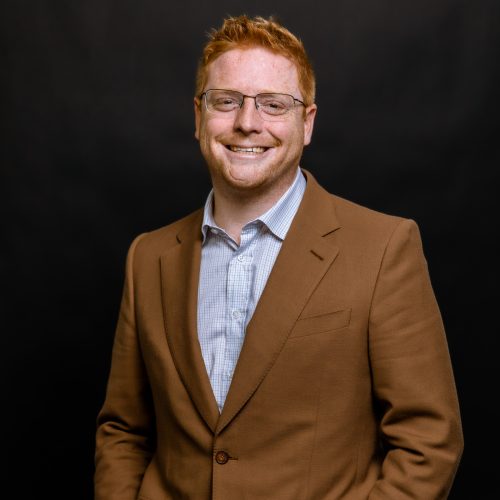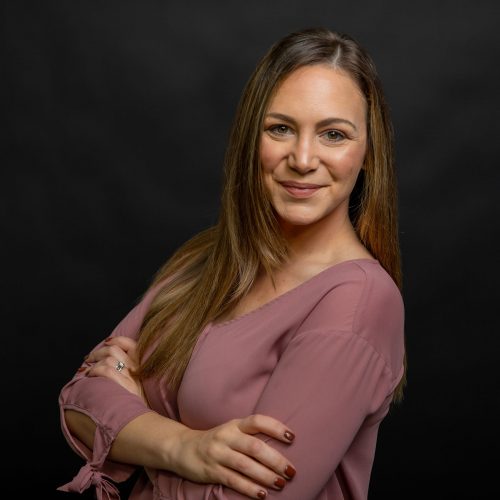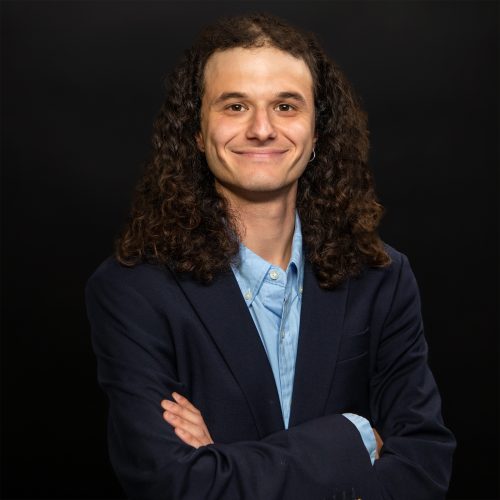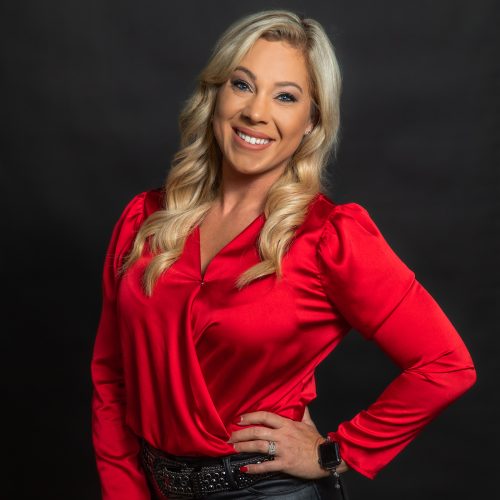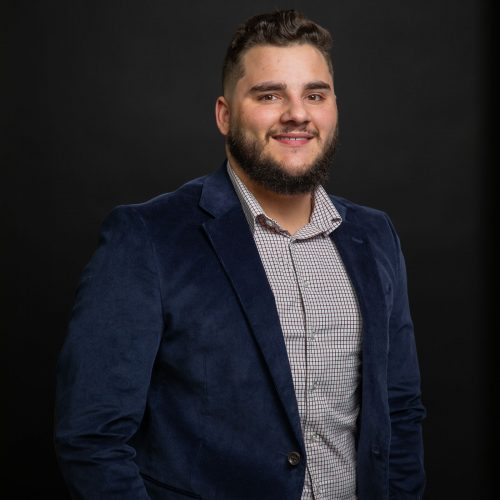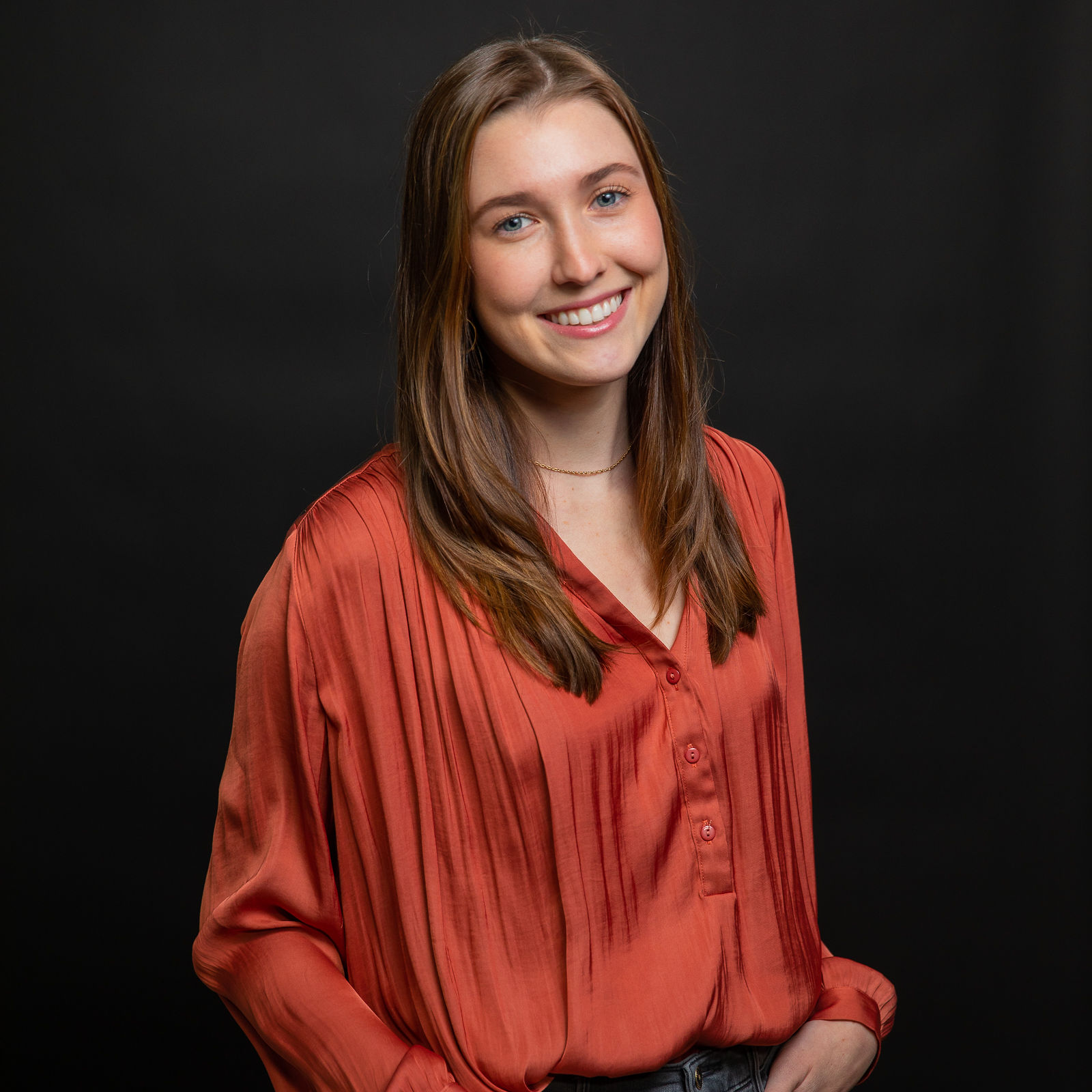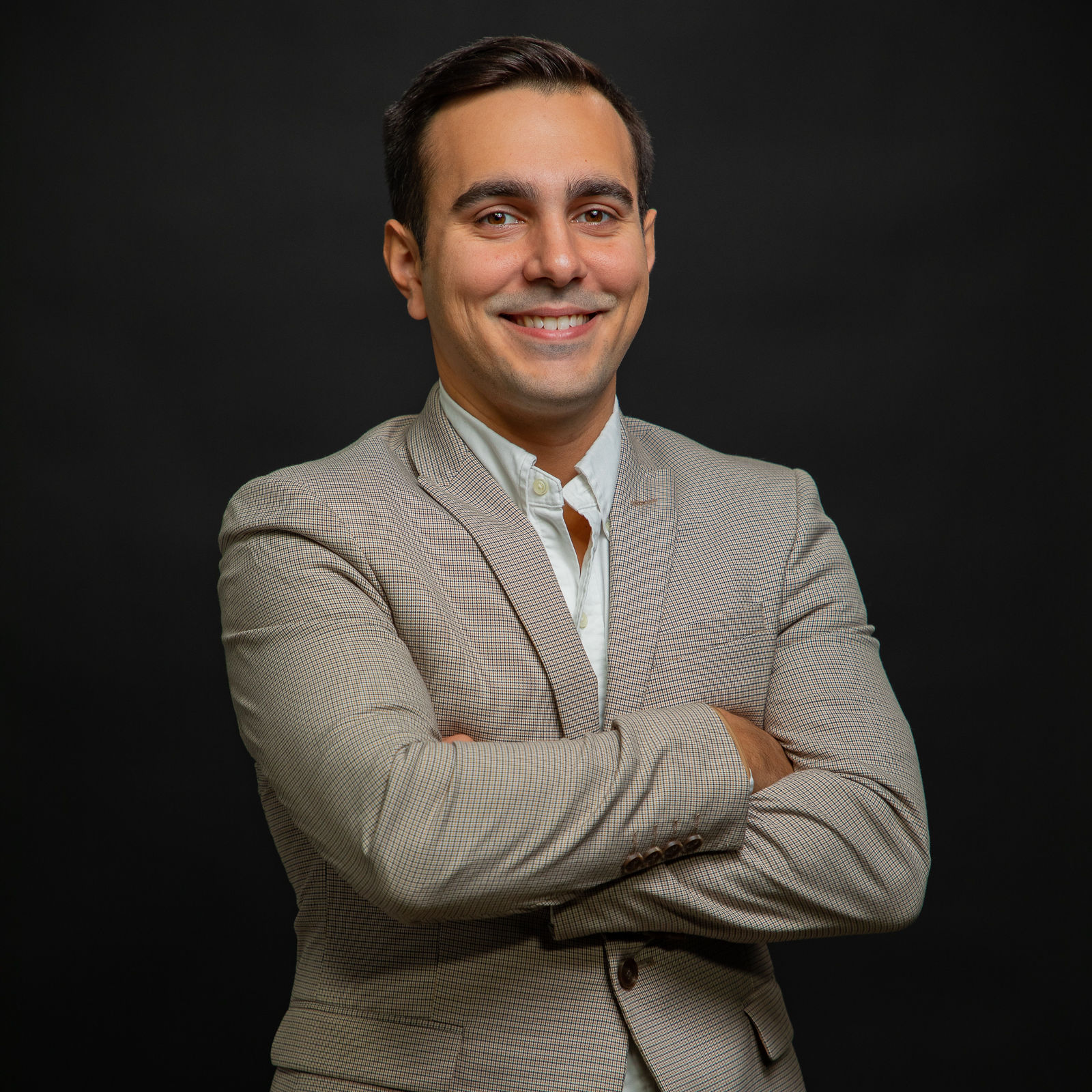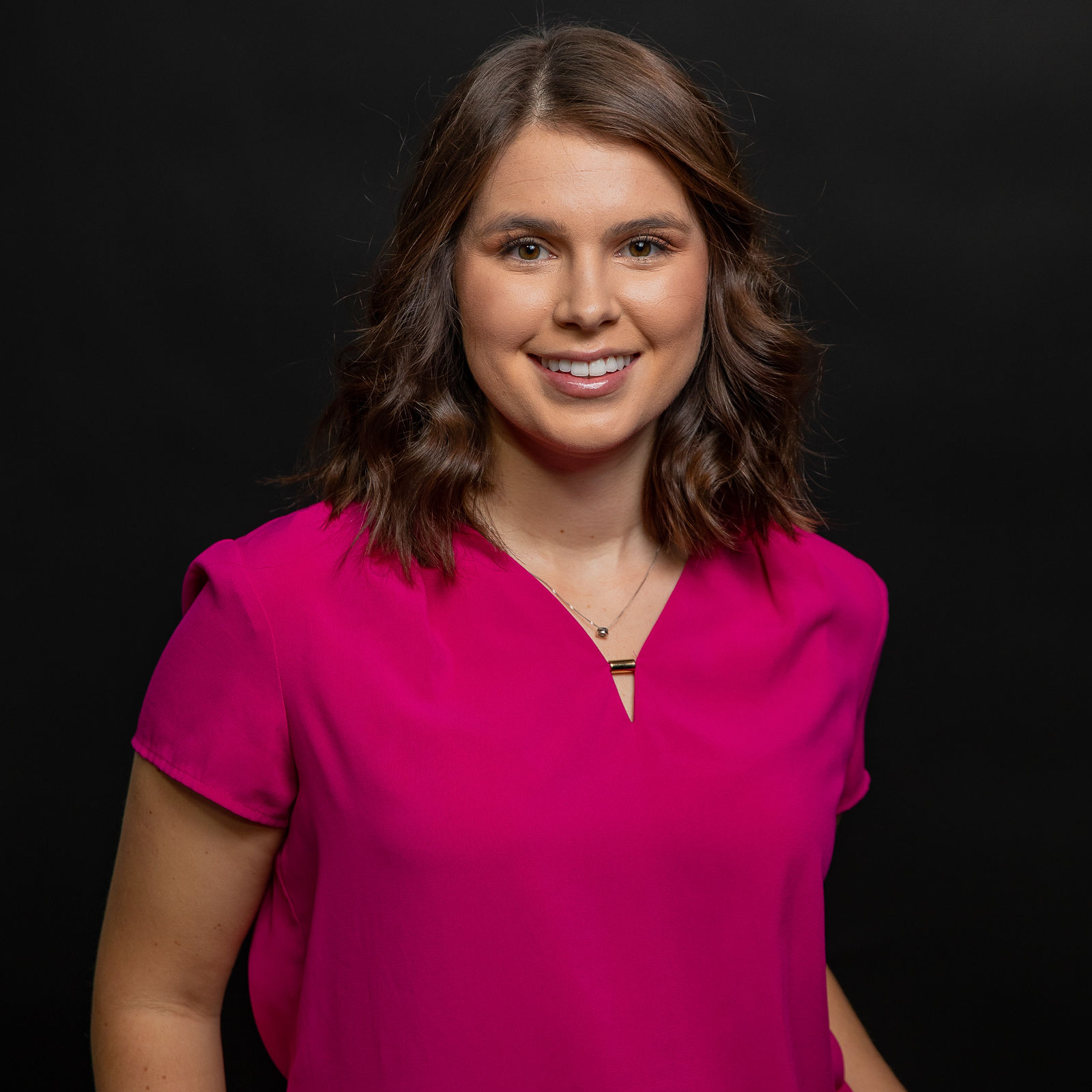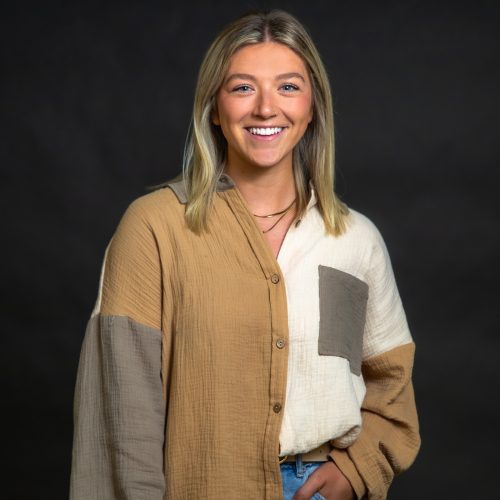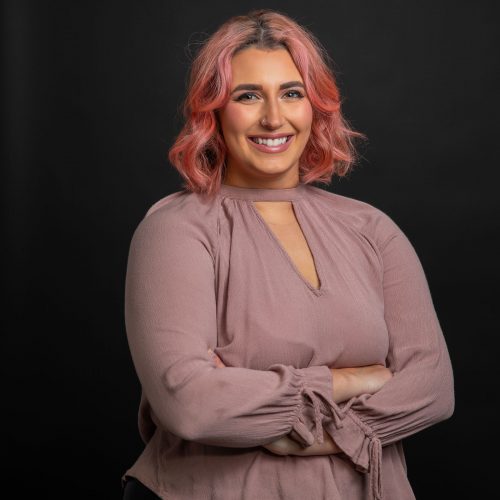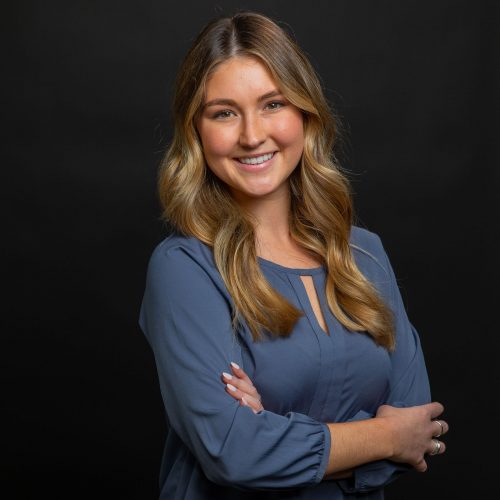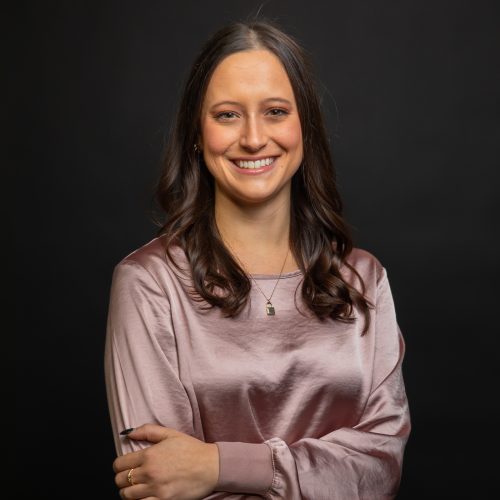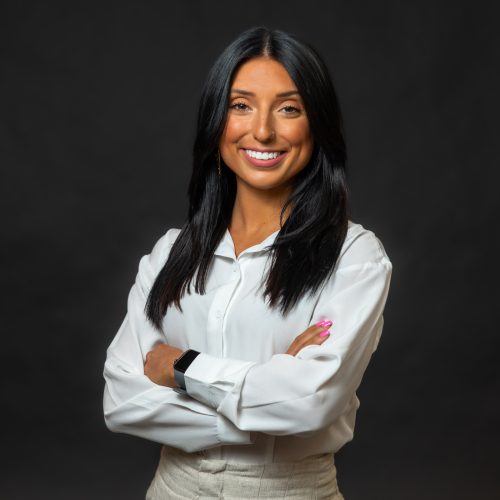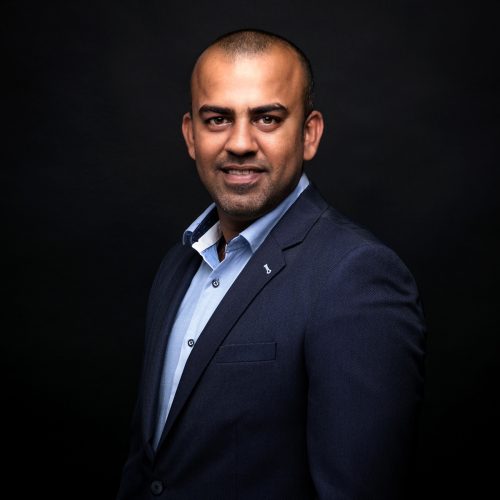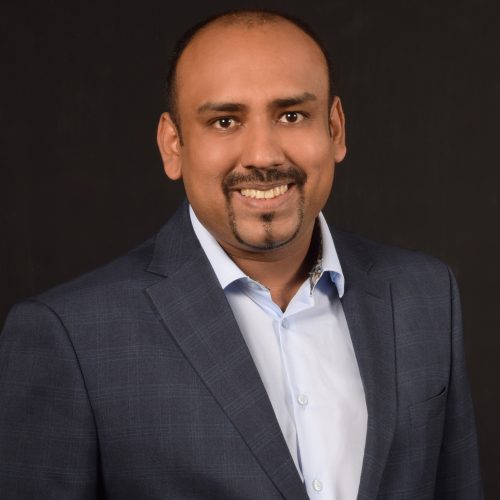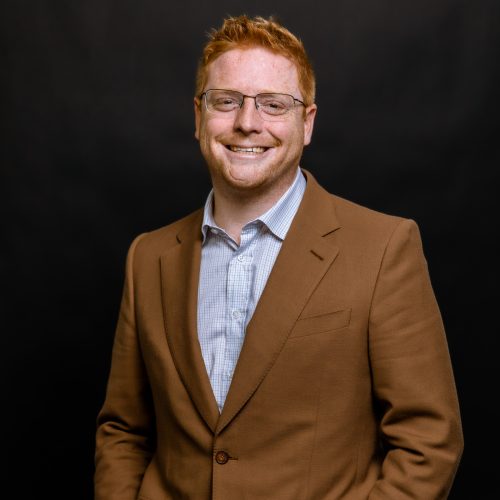 CEO + Strategist
John Williams
At the young age of 13, John discovered his passion for capturing and telling stories through a camera. Throughout his high school years, he honed his craft, and in 2012, while a sophomore at Louisiana State University, launched JCW Creative, a full-service marketing solutions agency. In just nine short years, John has built a company and a team dedicated to partnering with clients in creating and implementing successful marketing solutions. As CEO, John brings unmatched enthusiasm, vision and leadership, and an untapped well of knowledge and experience in strategic marketing and data analytics.
Director of Operations
Samantha Hubert
A natural leader with a mission to help others achieve their goals, Samantha Hubert is an inspirational speech come to life. While working alongside leaders in the property management industry, she was inspired to take on a more impactful role herself. Following her passion for instilling growth through meaningful relationships, Samantha and her fiercely loyal pomeranian, Memphis, joined the JCW Creative family. As Director of Operations, Samantha's unrelenting support cultivates our foundation of never-ending growth, while her infectious enthusiasm and desire to connect with others sparks the heartbeat of our culture. Samantha is a shoe junkie with over 300 pairs of shoes. On her birthday don't bother with cake, send mashed potatoes and corn.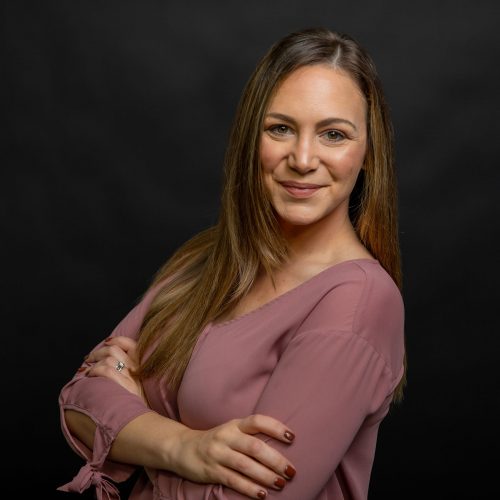 Director of Administration
Taylor Williams
Don't call HR if you see Taylor kissing the boss- She's his wife. A Southeastern University graduate with a bachelor's degree in Business Administration and a concentration in economics, Director of Administration fits her perfectly. Taylor loves finding solutions, helping others and participating in team-building activities. Outside of work, she spends time with her son, whom she carried for 9 months, gained 70 lbs for and he still had the audacity to come out looking just like his father.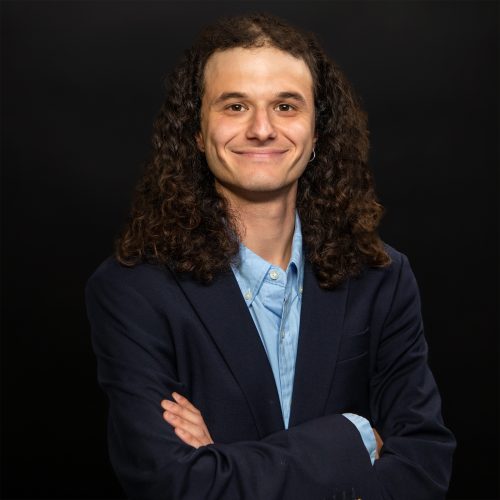 Account Manager
Max Theriot
When Max joined JCW Creative as a college intern in 2017, little did he know it was the beginning of his marketing career. After graduating from LSU in 2018, Max served in a variety of roles over the years including video editor, copywriter and engagement creative. In his current role as director of training and development, he uses his experience to help develop the team members around him. Max is considered a real star around the office. Fun fact, in junior high school he was voted best actor for his knockout performance as Lumiere in Beauty and the Beast.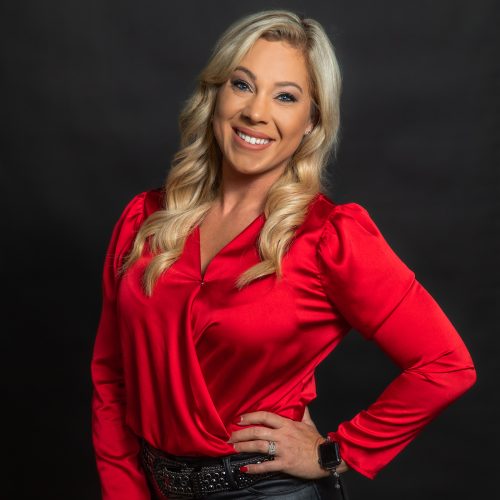 Account Manager
Kayla Clark
With her Lafayette and law enforcement roots, Kayla is never short of energy. Serving as an Account Manager, Kayla strives to be a communications guru and dependable leader for her team. Her infectious enthusiasm and drive to get it done are the perfect ingredients for any successful project. Always growing her knowledge, Kayla is currently earning her BA in business and management. When she isn't refining her leadership skills at JCW or hitting the books, you can find her hitting the gym or spending time with her son, and three fur babies (Rambo, the Pomeranian with a blue mohawk, being her favorite pup).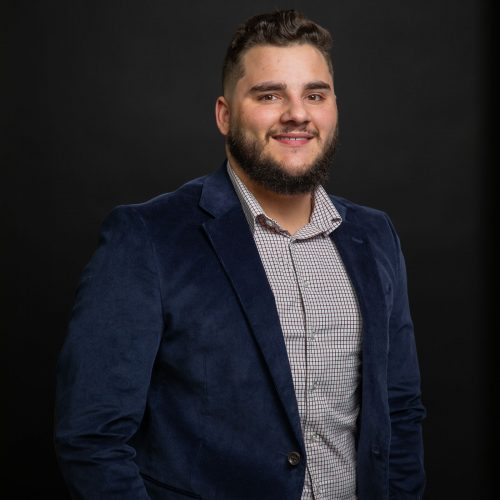 Account Manager
Brennan Sarah
Born and raised in New Orleans, Brennan received his bachelor's in Marketing from Southeastern Louisiana University, with a background in professional sales and marketing. His professional journey led him to JCW Creative where he currently serves as an account manager. He enjoys building relationships with clients and collaborating with the creative team. His infectious enthusiasm and upbeat personality never fails to light up the office and push energy into every project. In his spare time, Brennan enjoys humming to the tunes of today's top country hits.
Account Manager
Connie Zaragoza
With a love for planning and organization, Connie shines as an account manager. She graduated from the Manship School of Mass Communication at Louisiana State University with a focus in Political Communication and a minor in Business Administration. Her favorite part about her job is the endless collaboration, fun-loving environment the office brings and of course, the snacks. Outside of work, you can find her rewatching The Home Edit in her bed, gearing up to redecorate at Home Goods or re-organizing her closet.
Account Manager
Savanna Smith
Sports-loving and production prodigy Savanna has the game-winning strategies to take home the gold. With a background in media production and an outgoing personality, Savanna has worked magic on many projects, from directing commercials, partnering up with the Biloxi local news to hosting her own sports show. Whether it's providing creative insight to just providing an extra set of hands, Savanna plays any position to help her team succeed. As a marketing strategist, Savanna enjoys working with a team, meeting new people and soaking up new skills whenever possible. When she isn't making strategic plays of her own, she enjoys watching them, specifically in basketball, or cooking and trying out new wines.
Account Manager
Murry Goldberg
A Memphis, Tennessee native, Murry received his bachelor's degree in public relations from Mississippi State University in 2019 and his master's of mass communication with a concentration in strategic communication from LSU in 2022. Murry's passion for photo and video began in the 6th grade as an endzone videographer for his high school's football team. With previous experience in marketing and communications in the industrial gas and welding supplies industry as well as the hospitality industry, he is excited to help bring clients' visions to life through his work in photo and video production. Fun fact – Murry and CEO John Williams went to the same high school in Tennessee!
Account Manager
Lydia Powell
A Birmingham, Alabama native, Lydia fell in love with Louisiana after attending LSU's Manship School of Mass Communication. She graduated from LSU in 2020 and spent the following year continuing her studies by earning a Post-Graduate Certificate of Business from The New School. Her past experience in digital marketing begins with internships in several different industries throughout Louisiana, Alabama and New York. When Lydia is not researching content ideas for clients, she is running her own food Instagram account @lydpow_eats.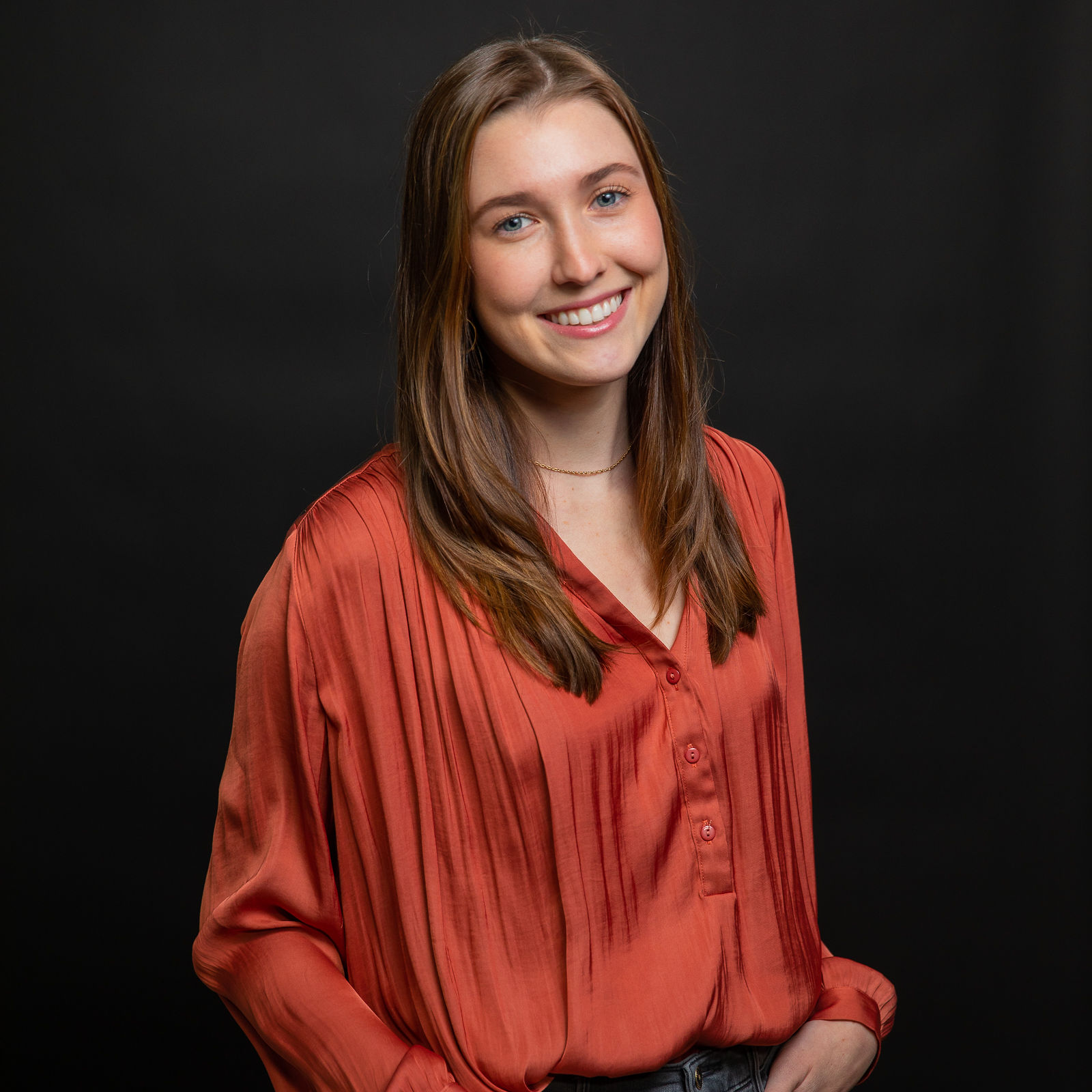 Marketing Strategist
Carly Vicknair
Born and raised in Baton Rouge, Carly received her bachelor's degree in marketing with a concentration in professional sales along with a minor in Communication Studies from Louisiana State University. Joining JCW at the beginning of her senior year, Carly has developed from a Marketing Intern to an Engagement Creative to now a Marketing Strategist. Her strong work ethic and attention to detail along with her love for collaboration allows her to bring fresh and exciting ideas that help our clients achieve their goals! A former collector of coffee mugs from local coffee shops, Carly now spends her time saving her money and looking for more storage. Carly is also a lead singer of a nameless band. Any suggestions?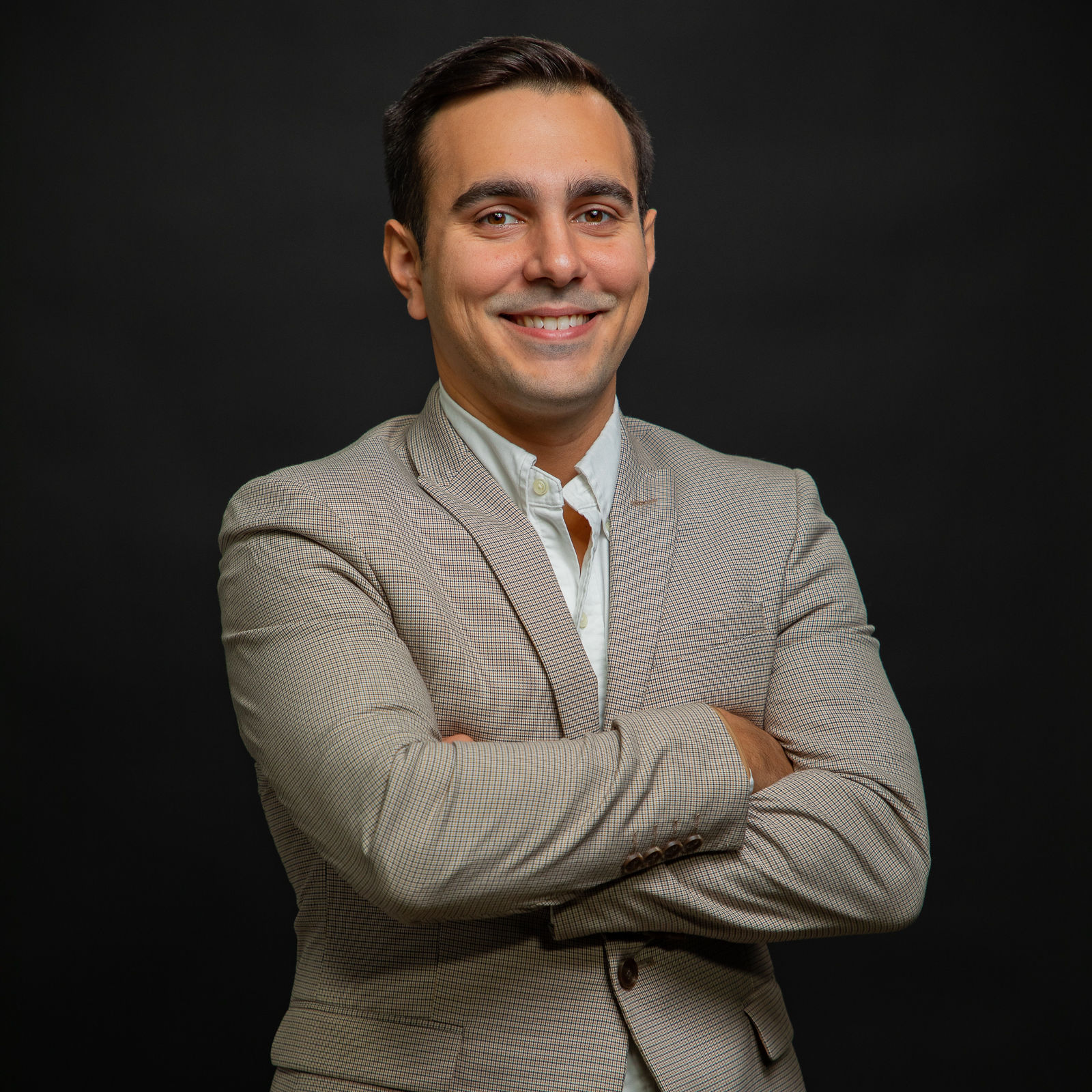 Photo + Video Creative
Trey Couvillion
After graduating from LSU in Mass Communication, and with four years of broadcast television under his belt, Trey was determined to hone in on both his photography and videography skills. Trey's passion for storytelling has led him to win multiple Associated Press awards for the Mississippi-Louisiana collegiate Region. Trey's hard work and dedication behind the scenes are a part of what allows JCW to reach our clients' goals. As his last name suggests, he was born and raised in Louisiana. But he also has a passion for adventuring outside the state to bring new stories home.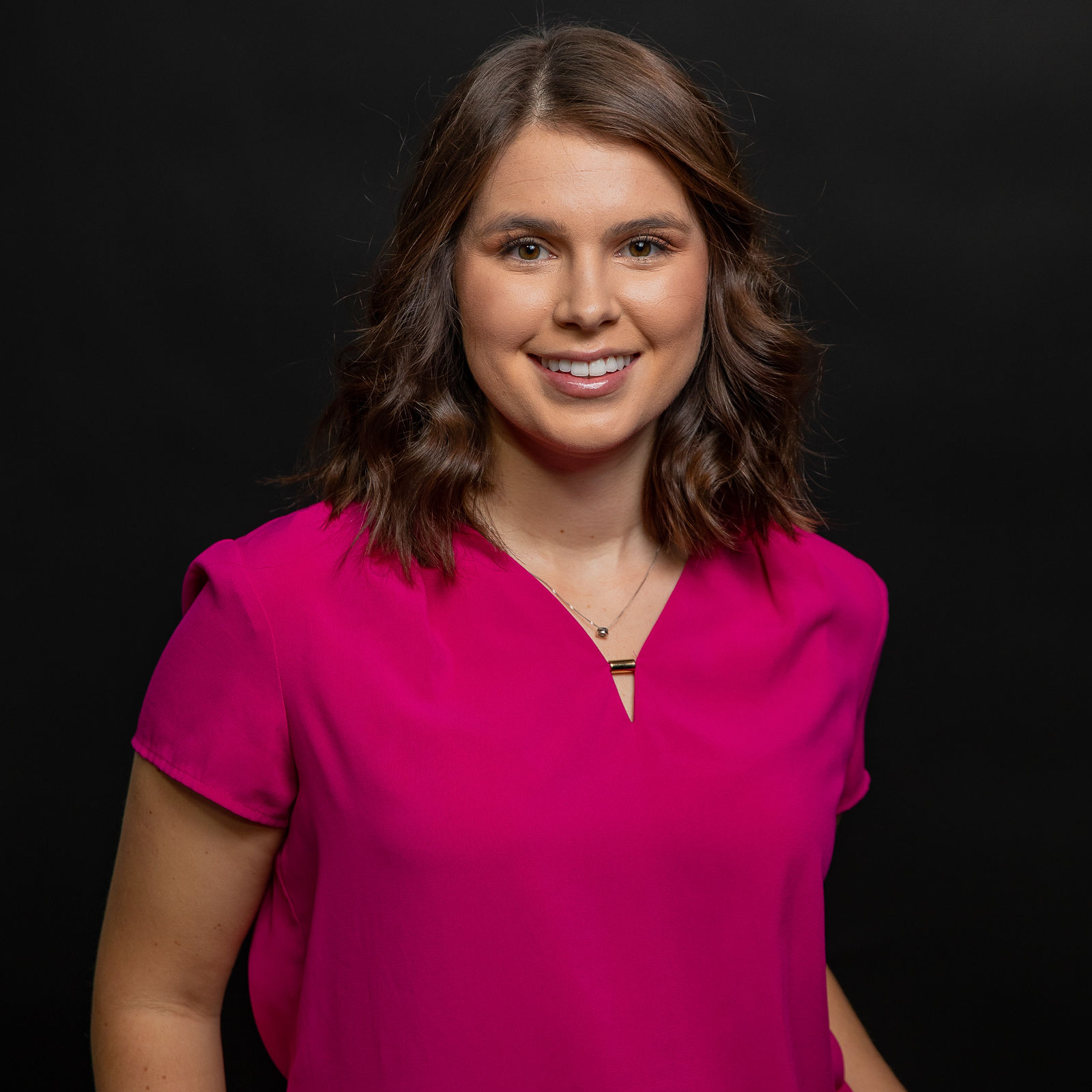 Photo + Video Creative
Montana Ankner
An experienced photographer, Montana serves as the designated hype woman behind the camera. Her keen eye and ability to make people feel their best lead to beautiful, high-end results. Her passion for photography and videography began when she received her first camera in 2009, and in 2014, her work was published in Photographer's Forum Best of College and High School Photography. When there's not a camera in her hand, Montana is outside playing volleyball or taking care of her plants.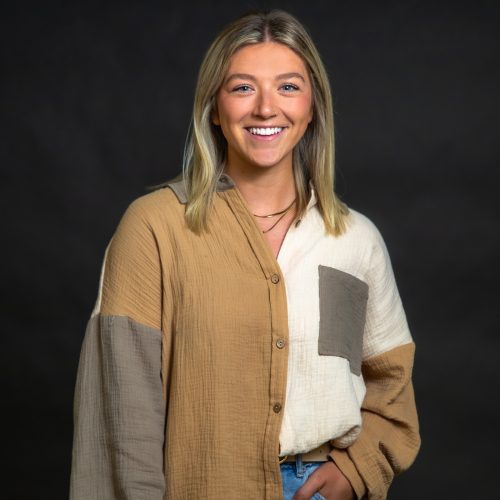 Photo + Video Creative
Amelia Thibodeaux
With her sports marketing degree from Louisiana Tech University, Amelia knows how to get the perfect shot. She comes to us from Louisiana State University's athletic department, where she served as creative lead for several sports. In her career, she's also held primary lead for digital content and social media strategy for several NCAA accounts, and worked as an NFL Live Content Correspondent. Amelia is passionate about storytelling and capturing the best in people. When she isn't looking through the lens, she enjoys trying out new hobbies, with running and golf as her current interests. Having already finished a 5K and 10K, what's next- The LPGA Tour?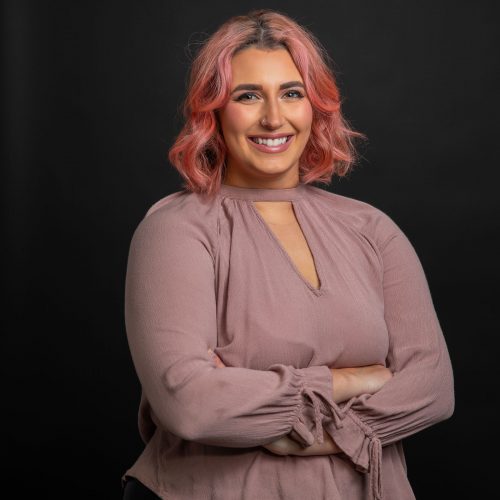 Web Creative
Samantha Berkholz
With her spicy New Orleans roots and her passion for Baton Rouge culture, Samantha brings a fresh perspective to her role as web creative. She has a heart for design and loves tackling all types of web projects. An LSU graduate, she brings experience to the job as a former student worker for LSU athletics where she created websites worthy of championships. When she's not crafting innovative sites, Samantha enjoys challenging herself through kickboxing, playing beach volleyball, and finding unique pieces to add to her closet.
Content Creative
Madison McNulty
Always captivated by the stories of others, Madison views each conversation as an opportunity to learn and connect. During her academic career, she earned a bachelor's degree in mass communication and master's degree in professional journalism. From the terrors of LSU's squirrels to the impact of social media on small businesses, Madison has crafted pieces of all styles and subjects. As JCW's Content Creative, she uses her journalism experience and storytelling passion to put clients' visions into words. 
Design Creative
Whitley Ruffin
Prior to joining the team at JCW Creative as design creative, Whitley developed her passion and eye for design within the intercollegiate sports industry where she oversaw and executed graphic design needs for various athletic teams. Combining her years of experience in the fast-paced world of communication and sports, Whitley brings to her role a unique way of transforming a story or sentiment into visual works of art. Her passion for design and branding drives her desire to create designs that both help achieve clients' goals and elevate their brands. A competitive ballet, jazz, tap and contemporary dancer for eight years, Whitley is always keeping the team on 'pointe.'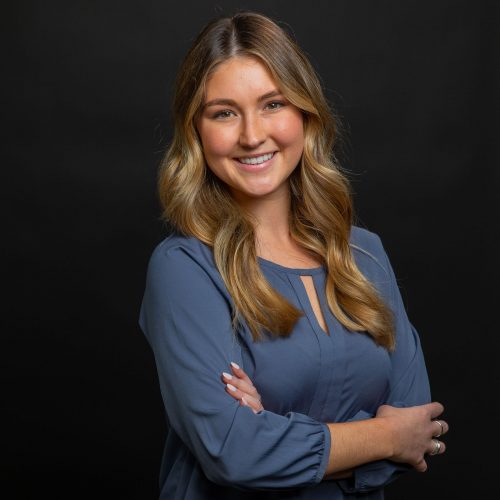 Design Creative
Madeleine Bourgeois
A graduate of LSU College of Art and Design, Madeleine brings a fresh and contemporary approach to design at JCW. Highly creative with a passion for timeless, modern art and design, Madeleine works closely with the team to implement effective branding and marketing through captivating design. Madeleine is deeply motivated and detail-oriented, and she is focused on efficiently achieving clients' goals with unique ideas and innovative techniques. Madeleine is known around the office as the resident beach girl- you can catch her there anytime the office is closed.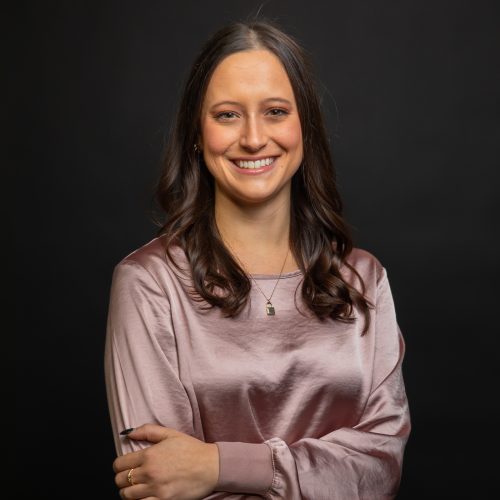 Engagement Creative
Sydney Sobotik
A Houston, Texas native, Sydney received her bachelor's degree in Mass Communication with a focus in Digital Advertising and Business Administration from Louisiana State University. With a background in graphic design and social media marketing, she currently serves as an Engagement Creative and resident GIF maker. Her versatility and collaborative efforts bring a fresh outlook to social media for our clients and the creative team. Sydney is a self-proclaimed really cool and popular human!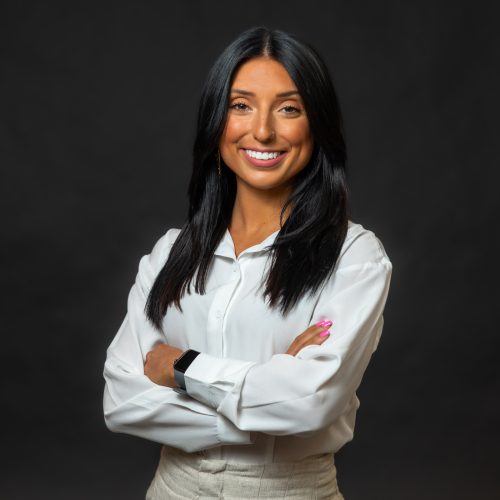 Engagement Creative
Brianna Macri
Long Island native and advertising superstar, Bri, brings endless ambition to our team. As she wraps up her advertising degree at Texas Tech, Bri is kick-starting her career with JCW. With many accomplishments already under her belt, including two internships and placing first in the 2022 National Student Advertising Competition, Bri is ahead of the game. When she isn't coming up with clever captions or tracking social media trends, you can find this fit foodie breaking a sweat in a hot yoga class or trying out at a new restaurant with her boyfriend.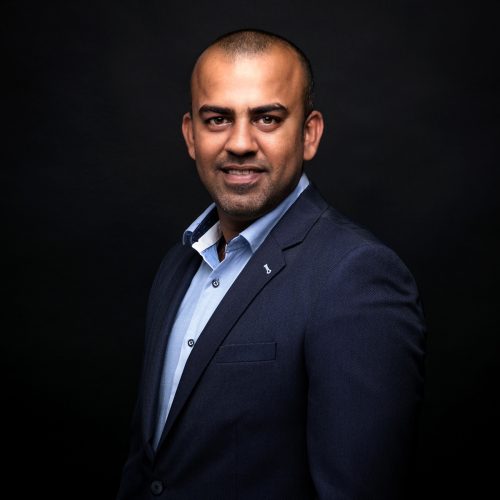 Lead Developer
Salman Faraz
As an experienced website developer with a degree in Telecommunication Engineering, Salman is JCW Creative's lead development creative. Salman enjoys incorporating his passion for learning new skills by taking on challenging tasks and solving complex problems. Based in Poland, Salman works around the clock to ensure clients' needs are met. When he is not crafting custom platforms or working with theme and plugin modifications, Salman enjoys spending time with his children, watching movies and playing badminton.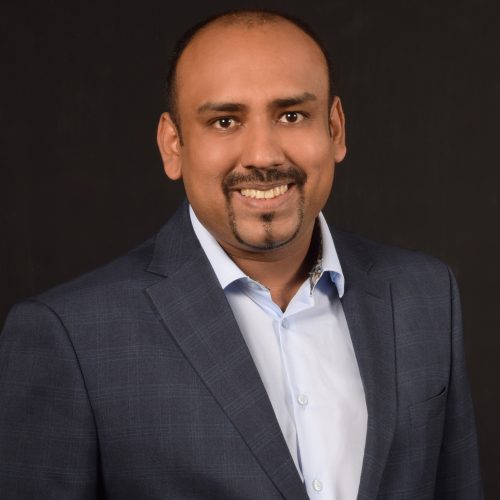 Developer
Usman Faraz
As a development creative, Usman is a tech magician working his magic to deliver software solutions that turn ideas into digital reality. Though Usman lives in Poland, he works closely with our web-creative team, playing an integral role in our web development process. As a passionate problem solver, Usman views a challenge as an opportunity to craft an innovative solution. In his free time, he enjoys learning new programming languages and concepts, playing chess and studying human psychology.